News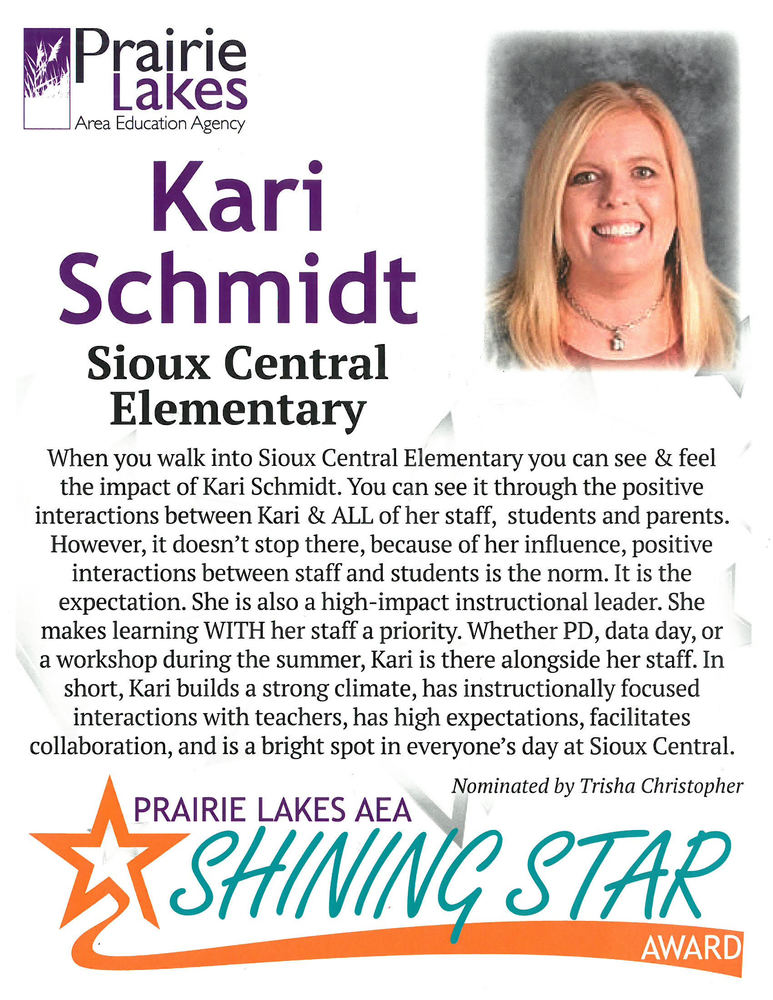 Shout Out To Elementary Principal Mrs. Schmidt!
March 31st, April 7, April 14, April 21 After school from 3:45-4:45High School Gym
ICAN will be coming to Sioux Central on Monday, March 22nd!They will present Career and College Planning for 10th grade students and parents at 6:00 pm, followed by the...
SEE ALL NEWS
LIVE FEED

Alan Vasher
about 6 hours ago
Grand March will be livestreamed tonight starting at 6:30 p.m. Go to nfhsnetwork.com and enter "Sioux Central" at the top in the search bar. You will then scroll down to "other activity". You may have to register an account to watch it.

Kari Schmidt
1 day ago
Thank you to all who attended the elementary concert last night and participated in Coins for Connor. In that short time, we raised $1423.60. The kids had such a blast this morning estimating what the value was of the coins in the 2 jars. What an amazing community we live in. Connor's mom, Jessie, texted me last night to thank everyone so much for the support, and she said it best when she wrote, "Sioux Central Strong!"
view image

Ms. Turnbull
1 day ago
Brunch anyone? Keirah Anderson was the lead chef preparing a nice bacon, egg & cheese bake, with a fresh fruit salad and crispy breakfast potatoes with sweet peppers. Her guests ended a nice filling meal with a delectably sweet s'mores crepe.
view image
Alan Vasher
1 day ago
Just a reminder about the 5th-8th baseball camp tomorrow. Starts at 9:00 a.m. for Pitcher/Catchers and 10:30 a.m. for infielders/outfielders. Both in Peterson. Walk-ups welcome. If you need more info please contact Mr. Vasher @ avasher@siouxcentral.org.
SEE ALL POSTS