Students of all ages are encouraged to participate in the annual Golden Circle College and Career Fair. Whether you're a freshmen or sophomore just starting to explore career options, or a junior or senior narrowing your list of college choices, Golden Circle College & Career Fair is the perfect opportunity for you to gather knowledge, make connections, and begin to make informed decisions about your future. Sunday, September 20, 2020 - 1-3 p.m. - Online Virtual Event Register Here:
https://www.icansucceed.org/golden-circle-college-and-career-fair

Thursday, September 24 at 7:00PM #SiouxCentral's Middle School Character and Development exploratory course will be honoring their heroes during Hero Night. Students have been preparing to give presentations about why the person they chose is their hero.
Please note...if you are planning on attending the HS volleyball tournament this Saturday (9/19/20)...it will now be held in Odebolt...not Ida Grove.


Are you registered to receive #SiouxCentral text alerts? If not, go to
www.siouxcentral.org
to sign up today!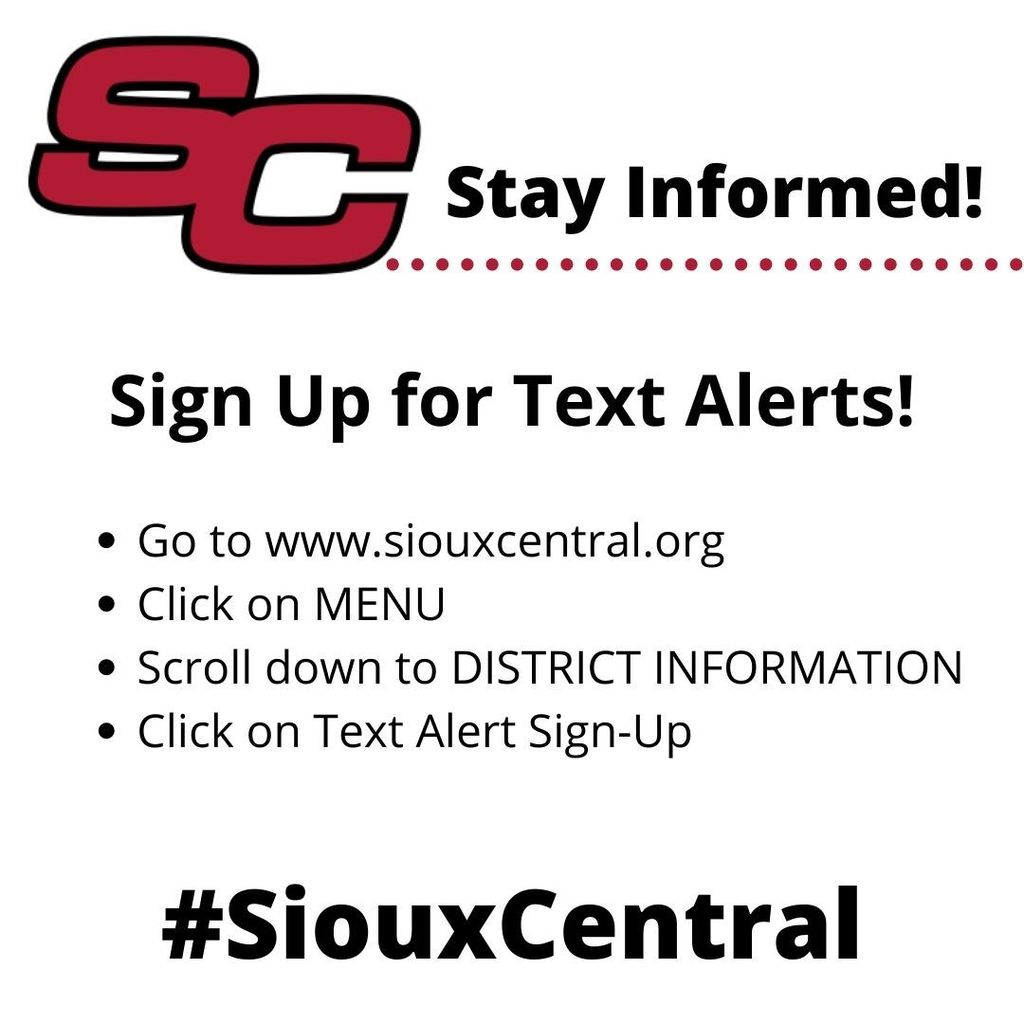 #SiouxCentral Booster Club will be hosting a tailgate before Friday's football game starting at 5:30. We hope to see you there!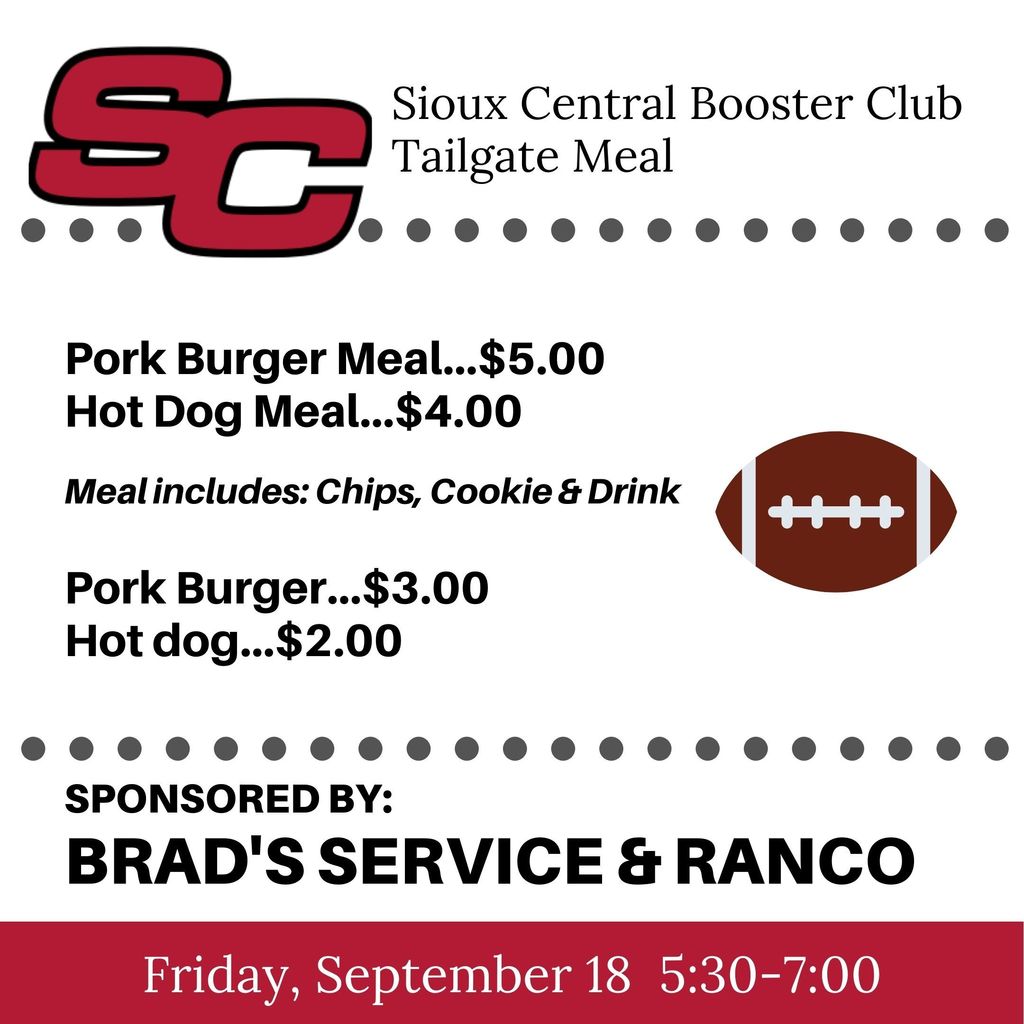 We have added a last minute JVR football game for tonight. Game time is 6:00 p.m. and we will play at home vs. East Sac County.
Just a quick reminder to all high school students: Friday, Sept. 18 is the last day to try out for a part in the upcoming play in November. If you can not come on Sept. 18 make sure you ask Mrs. Huebner for another time that you can audition. Parts will be posted on Monday, Sept. 22.
The MS/HS cross country meet for tomorrow (9/12/20) in Holstein has been cancelled.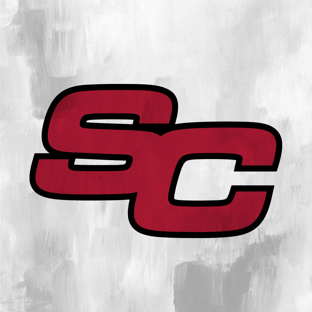 The JH football game for today has been postponed. We will try and play later in the season.
If you are attending the HS volleyball match in Burnside tonight please enter the building through the east doors. The doors to the south will not be open. Go Rebels!
Any 9th or 10th grade new student to the Sioux Central school district who would like to go on the Washington D.C. trip should come to the Sept. 16th informational meeting at 5:30 in the library. You may sign up to go on the trip that is scheduled for April 2021. If you have questions, please feel free to contact Mrs. Huebner at the Sioux Central school.
The JH football game for today has been moved to the Cherokee Middle School field. The field is located north of the baseball field and east of the middle school. The address is 206 E Indian Street and the 7th grade game starts at 4:15 with 8th to follow.
Just a quick reminder that auditions for the high school play are in full swing. Students should sign up for a time on Mrs. Huebner's door. If these times will not work, let us know what will work, and we will work you in! We want everyone to have a chance for a part! Mrs. Huebner and Mrs. Kimblad
Rebel Pack Program: If the RebelPack program is something your family needs, please call the elementary office or school nurse at 712-283-2571 (please advise if any food allergies). The RebelPack program is working with Sioux Central CSD to provide weekend food program to TK-6th grade students during the 2020-2021 school year. The RebelPack program is a free program that provides kid-friendly and nutritious meals and snacks for students most in-need, to eat over weekends during the school year when school meals are not available and there may be little or no food to eat at home. Please carefully consider your family's economic status and determine if this program is something needed by your child(ren). This information will be kept confidential by school coordinators. If you are able to make do without this assistance, please allow this program to be used by others. Parents and guardians concerned with food allergies need to be aware that RebelPack program items may include ingredients such as nuts, soy, wheat, eggs, and milk. The program will do their best to take these needs into consideration. However, the RebelPack program and the schools will not assume any liability for adverse reactions to food consumed.

Before you go to the polls today, we want you to know these important things: -This vote will not increase school district taxes but will provide a dedicated funding source for these projects -An approved Revenue Purpose Statement would enable the district to use SAVE funds for things like upgrading information technology infrastructure, purchasing or improving grounds, and remodeling, reconstructing, repairing, expanding, or improving school buildings. The district could also upgrade energy efficiency, furnish school facilities, and purchase transportation with these funds. Please get out and vote today! Go Rebels!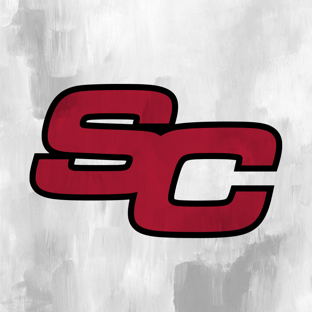 There a few spots open on the Washington D.C. trip that has been moved to April 2021. If there are new ninth or tenth grade students who would like to be added that trip, please see Mrs. Huebner in room 207 or email her at
mhuebner@siouxcentral.org
.