The governor has come out with a new message for school sports events. We are able to grant two tickets to each participant for that date of contest. At this point in time we are using temporary tickets that will be distributed to the players before each contest.
Masks are required for all indoor sporting events...this does include the JH boys basketball games in Pocahontas (11/12) and Ruthven (11/13).
The JH boys basketball game for this Friday (11/13) has been moved to Ruthven. Start time is still 4:00 p.m.

Sioux Central will be 2 hours late today, November 11. Drive Carefully.

REMINDER: It's Picture Retake Day tomorrow, November 11th for those who want retakes or who were absent the first picture day. SMILE PRETTY!

Sioux Central Schools will be dismissing at 1:30 p.m. today, November 10th, due to weather. All after school activities have been cancelled. Hero Night for middle school has been postponed to Monday, November 16. Drive carefully!
Veterans Day is Wednesday, November 11 and Sioux Central will be honoring our veterans with a program beginning @ 10:30. The event will be live streamed - look for the link on SC's website or Facebook page. Unfortunately at this time, we can not have outside guests in the school.
Good morning Sioux Central, I hope everyone is safe and well. I wanted to give an update surrounding Covid-19. We have had 20 new student quarantines- based on household positives- 128 students have been quarantined since 8/24/2020 . We have had no new student positive cases since last week. We had 1 new staff case which brings that total to 10. The new mask requirement will eliminate the students from being quarantined at school. As a reminder, the Twin Lakes Conference will be requiring masks at all events, both at the Junior High and High School levels for winter activities. Sioux Central will be requiring masks at all home activities as mentioned in the original guidance sent out last week.  Mr. Wood

Students in Mrs. Aberson's Algebra I class measured shadows and used proportions to figure out how tall objects are on campus (flagpole, goal posts, light poles, etc.). What a beautiful day to have a math lesson outside! #SiouxCentral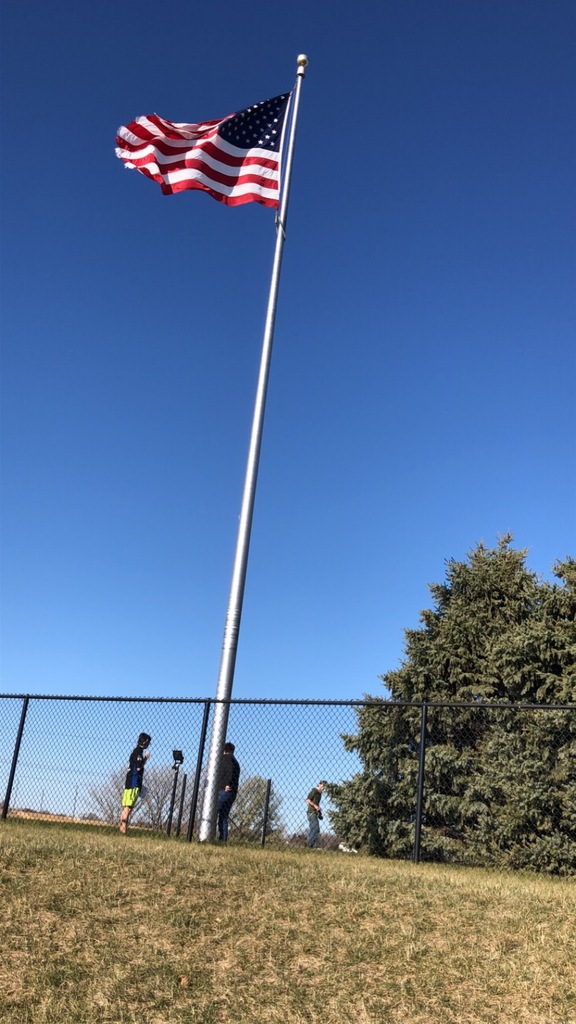 Sioux Central High School Music and Drama departments present "Cyrano De Burger Shack" November 13th and 14th at 7pm at the Old School in Sioux Rapids. Enjoy a modern-day version of Cyrano de Bergerac with contemporary pop songs that will have everyone up and having a good time. As time gets closer, we hope to have a Zoom Link for those who are not comfortable watching in person. COME SUPPORT THESE KIDS WHO HAVE WORKED SO HARD!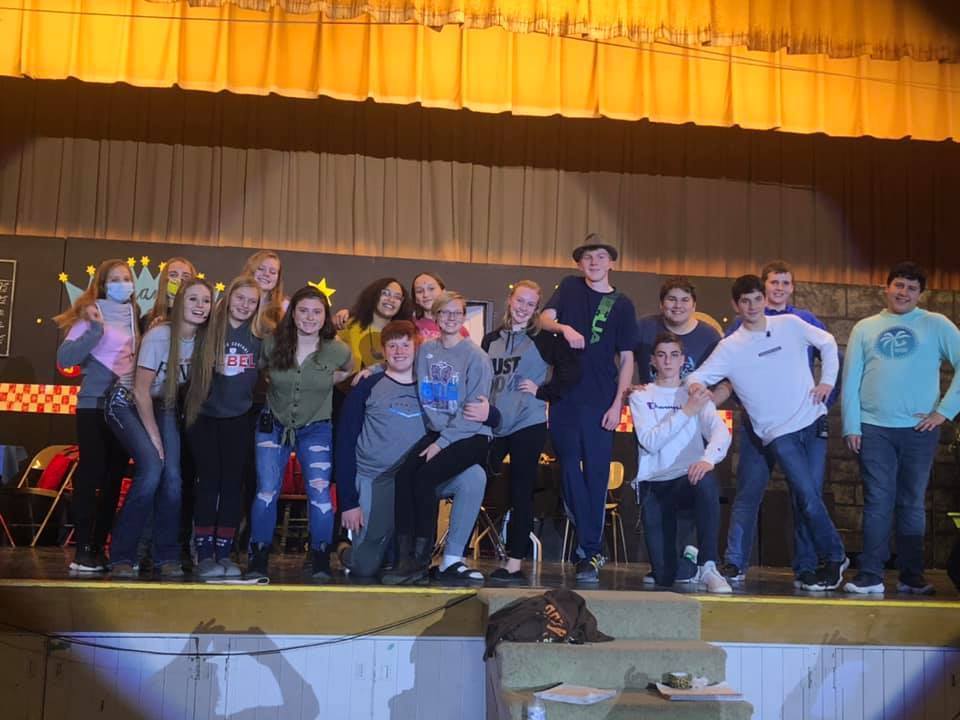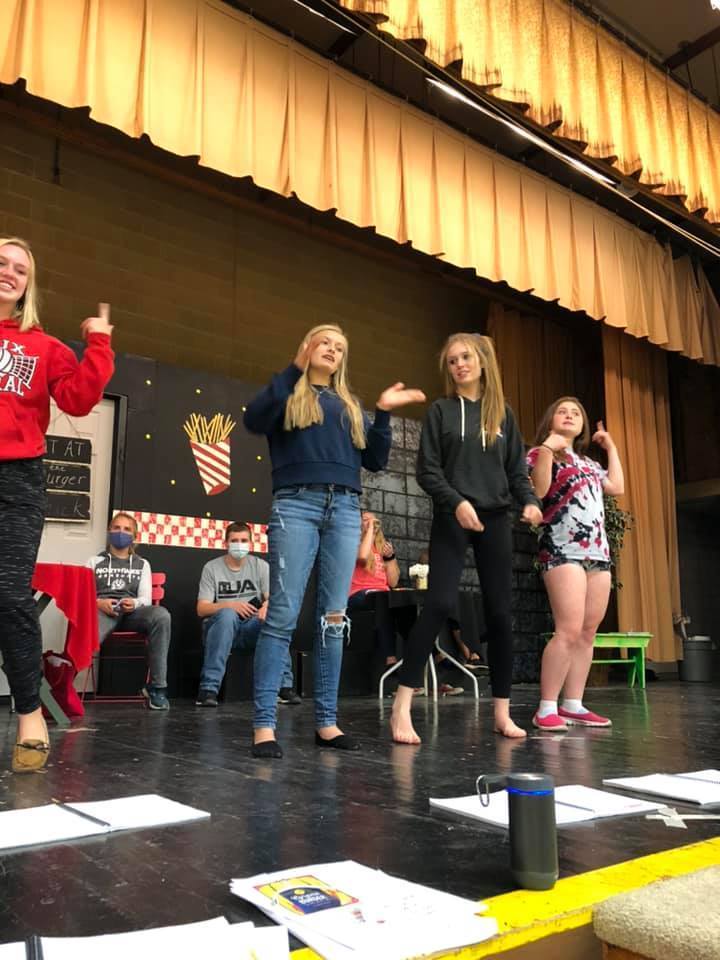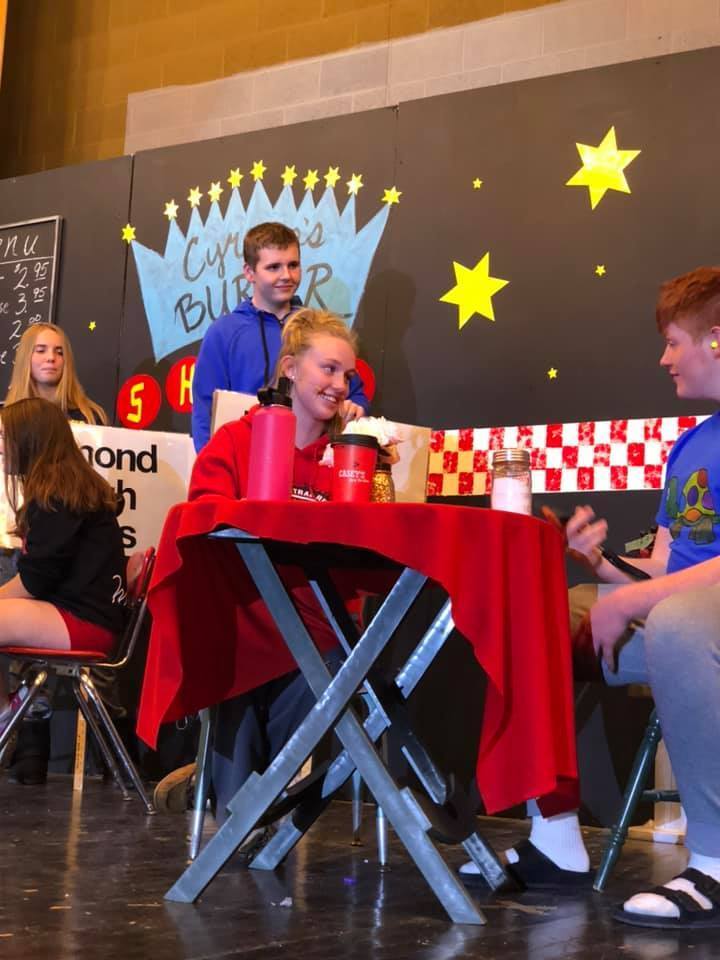 You are invited! Mr .Tjaden and his Sioux Central Middle School Character and Leadership Class will be hosting Hero Night on Tuesday, November 10 at 7:00 PM in the commons. Students will be giving speeches honoring their hero! #SiouxCentral
Hello Sioux Central Community, We have seen an increase in positive COVID cases in our communities that is starting to adversely affect the attendance of healthy kids. We understand there is a personal choice in regards to personal safety and decision making around COVID-19. However, there was a change announced on September 28, 2020, when the Iowa Department of Public Health declared that if both parties in an exposure to a positive case were wearing a mask, that only the sick person would need to quarantine for 14 days. Currently, we work with IDPH to contact trace, identifying all people within 6 feet for 15 consecutive minutes. In some of our 6-12 classes, this can be a significant number of people, and this is extremely frustrating and trying on families. We have seen more students wear masks because of this new guidance, but it only applies if both people are wearing a mask. With the current contact tracing structure, we are seeing healthy kids being sent home to quarantine simply because of who they sat near. On Thursday, October 29, the Board of Education approved a change to our Return to Learn guidance by requiring a mask for all PK-12 staff and students. With our knowledge of the Board's intentions, we believe that it is important that we act now. Beginning when? Monday, November 2, 2020 Schools will implement a mask mandate for grades PK-12 that will run until we receive further guidance from the IDPH When will students be required to wear masks? Any time that they are not able to social distance (6 feet apart). Lunch Line Passing Time When Classroom Distancing Can't Be Accomplished (which is many of our classroom) Will staff be required to wear masks? Yes, any time when distancing is not possible. Will masks be required on busses? Yes, beginning Monday, November 2, masks will be required on all route and shuttle busses for all students PK-12. What happens in the event a student refuses to wear a mask? Students not in compliance will be sent to administration as this is a health issue, administration will determine next steps. What about extra curricular activities? Am I required to wear a mask at events, programs and competitions? We are requiring all individuals to wear a mask during all extracurricular activities held at Sioux Central when social distancing can not take place. Sioux Central is one of many districts in our area that have now required masks. We see the benefits of face-to-face instruction and the joy we see as our students once again are able to interact and participate in activities. We don't want to interrupt this moving forward. Again, this is our next step in slowing down our exposures and quarantines. Whether you agree with masks or not, based on the new guidance this is the one way we can keep kids in school. If you have any questions, please contact your principal. Kari Schmidt, PK-6 Principal Jeff Scharn, 7-12 Principal Kevin Wood, Superintendent

Happy Halloween from our Chief :).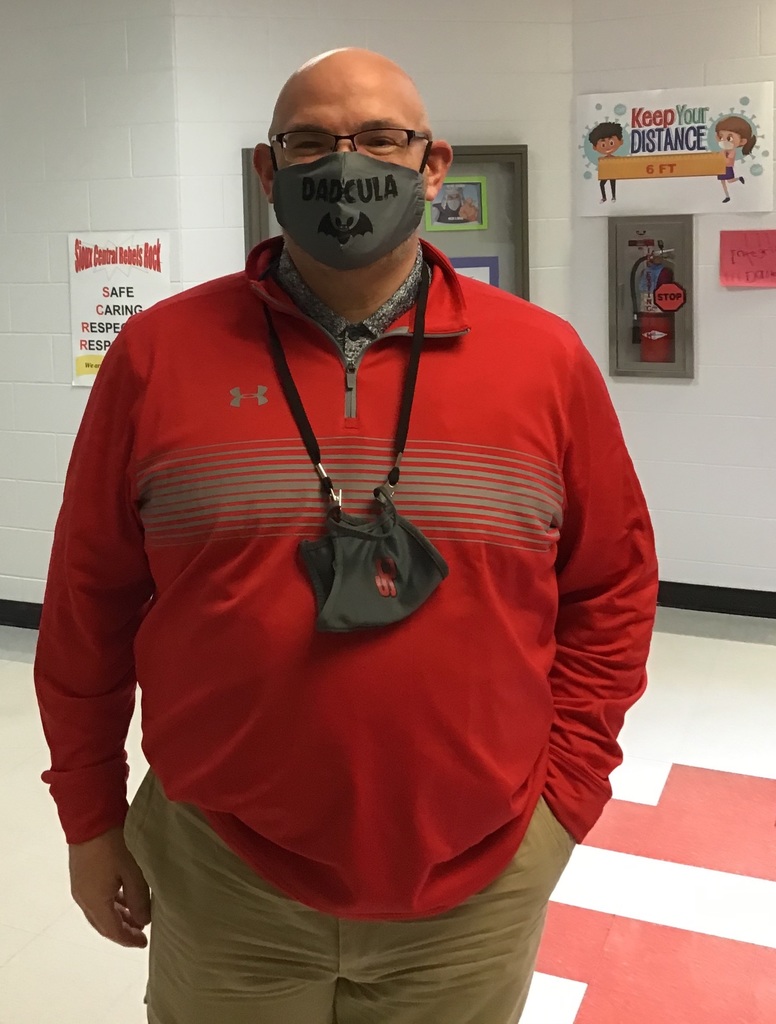 Dear Sioux Central Community, I hope everyone is staying safe and well. I wanted to give the community another weekly update surrounding COVID-19. We are continuing to do our best to keep both the students and staff here at Sioux Central safe. We have had 2 new positive student cases, taking our total to 15 students or 3.3% of our entire student body. We currently have 29 new students in quarantine since 10/21/2020. Sioux Central has had a total of 109 students quarantined or 16.5% of our student body since 8/24/2020. We have had a total of nine staff members test positive with everyone back in the building with "0" new staff cases this week. We are working hard to keep students in school. There will be additional communication sent out Thursday evening explaining the direction Sioux Central will be heading. Be safe! Go Rebels! Mr. Wood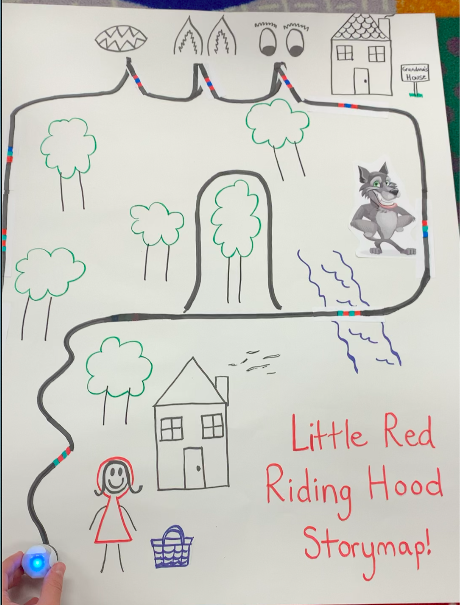 There will be a SIAC (School Improvement Advisory Committee) meeting on Thursday, November 12 at 6:00PM in the media center. If you would like to be a member of SIAC, reach out to Mr. Wood or Mrs. Olson. #SiouxCentral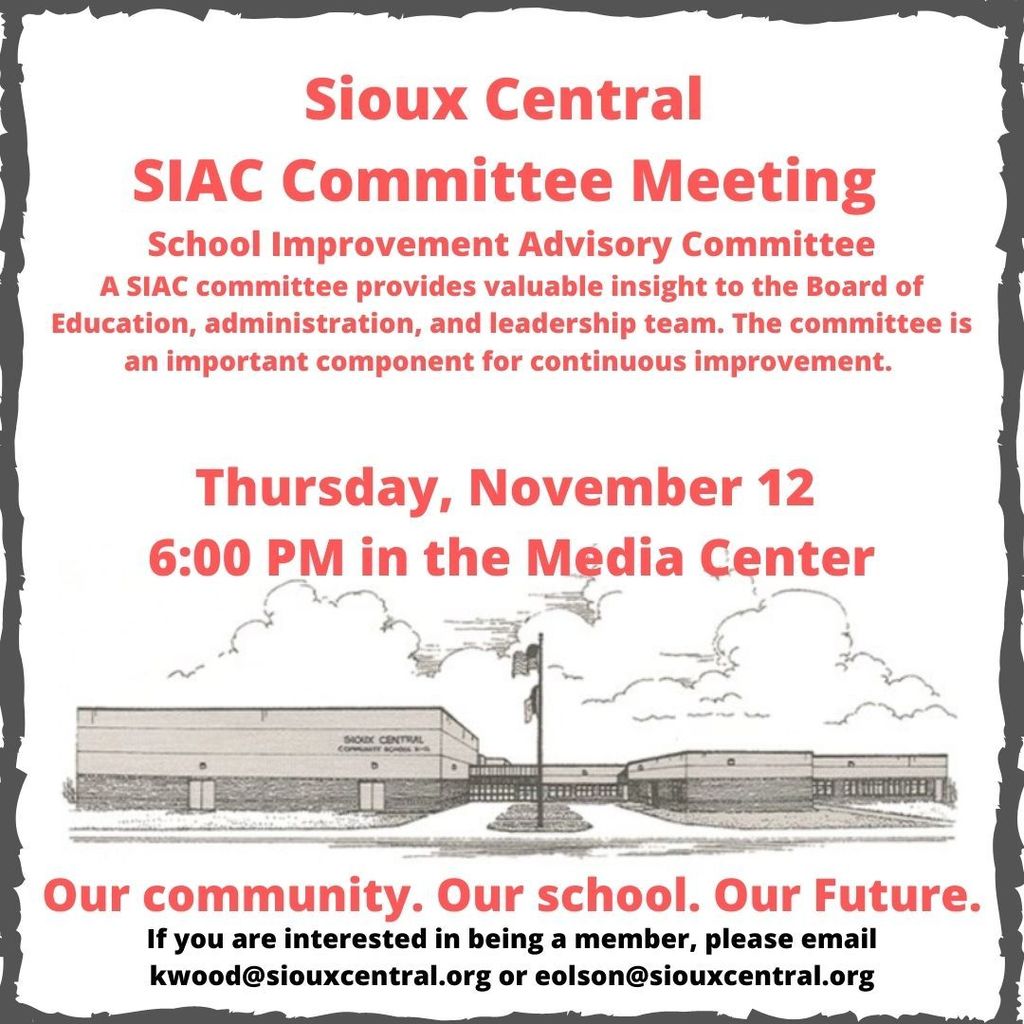 Dear Sioux Central Community, I hope everyone was safe this weekend with the early winter weather that arrived in our area. As we begin the 2nd quarter of school, we are moving to a school-wide approach to students wearing masks vs. students not wearing masks in the classroom. Starting Monday, we are separating students based on masks vs no masks. The students have been highly encouraged to wear masks since the start of the school year, but some students are still choosing not to. Therefore, we are now having to separate students based on masks vs. no masks out of respect for those who are choosing to wear them and to avoid entire class quarantines based on the new guidance we received a short while back--
https://drive.google.com/file/d/1QpqVj6wNPCXuFIdSXC1TWur9b_qPYGXQ/view?usp=sharing
We have talked to students about this on Friday, and they know if they are not 6 feet apart they should have a face covering on. We want students to continue to receive face-to face instruction as we know this is what's best for them. We are taking the necessary steps to keep our students and staff safe here at Sioux Central. We are extremely fortunate to be in school. Please remind your child to drive carefully and be safe during the upcoming winter months. Mr. Wood

Just a reminder that October 27 and 29 are 1:15 dismissals due to Parent-Teacher Conferences. Conferences are from 4-8 both nights. If you haven't signed up yet, please go to
https://www.ptcfast.com/schools/Sioux_Central_Community_School_1
We ask that you you try to have just 1 parent attend if possible and a mask be worn. If you'd prefer a virtual conference, you can set one up with the teacher(s).