Thank you to the Sioux Rapids Fire Department for talking about fire safety with our students today for Fire Prevention Week. We appreciate all you do to help our community! #SiouxCentral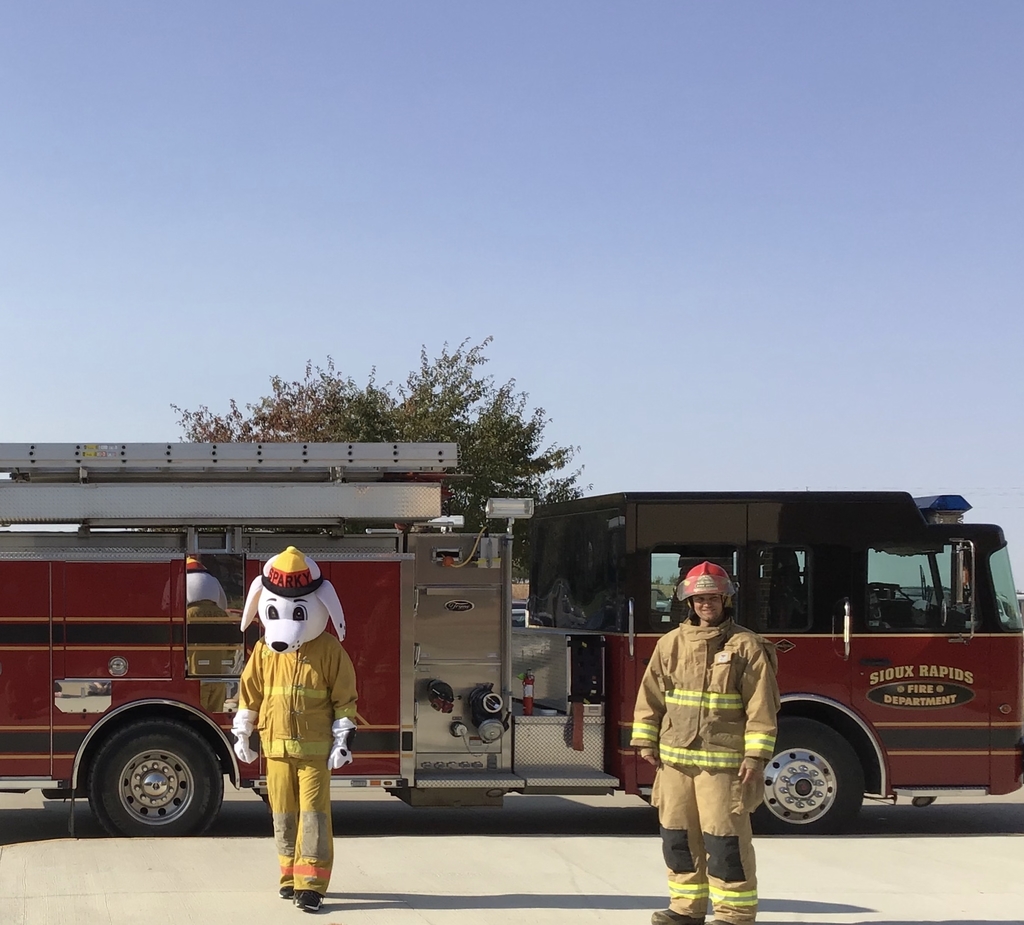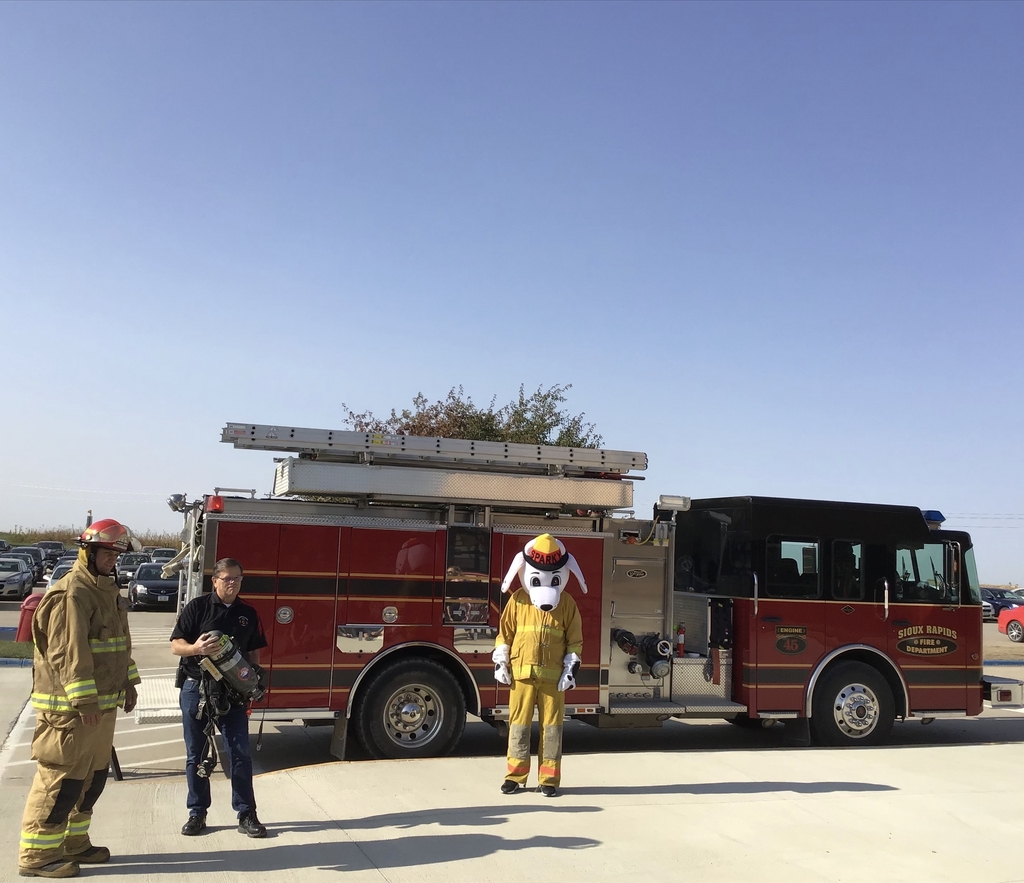 Just a reminder for the JH volleyball matches tomorrow in Graettinger. Masks are required by all fans, coaches, and bench players. This is a county-wide rule for all schools in Palo Alto county. Go Rebels!

On Tuesday, Mrs. Wittmaack's Anatomy and Physiology students used bubbles to demonstrate cell membranes. Students created a solution of water, corn syrup, and soap to model the lipid layer that contains a cell's machinery. They were able to explore the amazing functionality of a cell membrane including that it is fluid and flexible, can self-repair, contain proteins, allow communication, and reproduce through fission. The students had fun learning through this hands-on experience!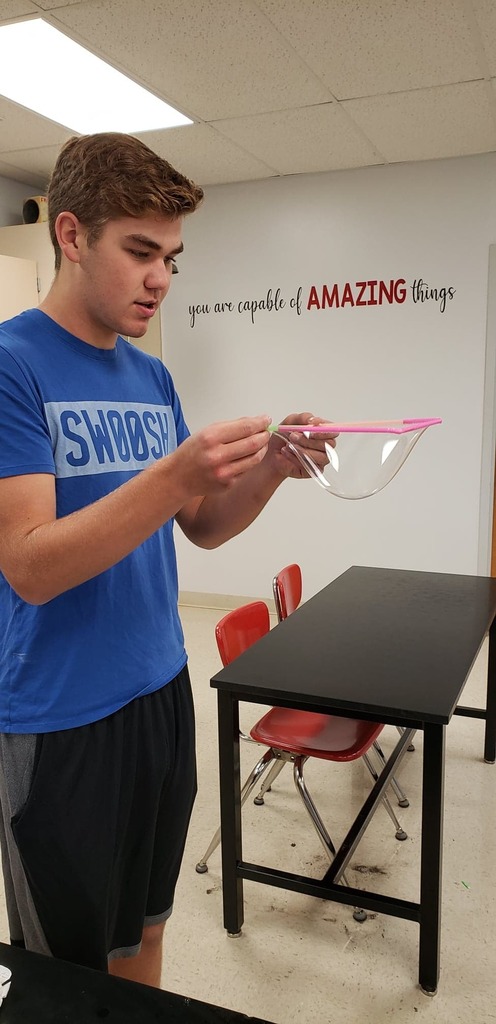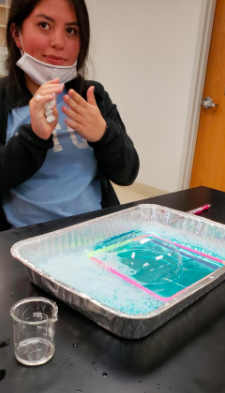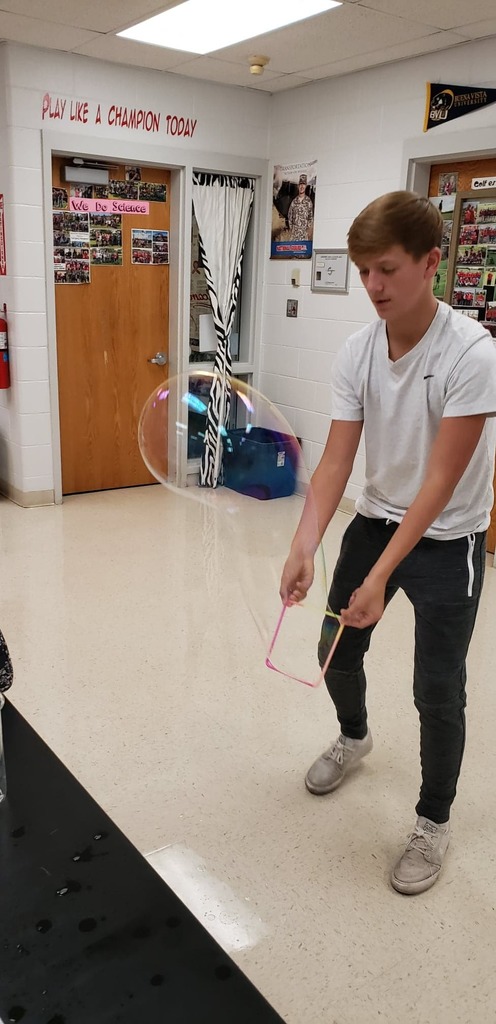 Students spent time programming their robots to complete a few challenges in the maker space. Students added attachments to their robot to help the robot complete tasks, and then students programmed their robots. Students tested out their code & made adjustments! #SiouxCentral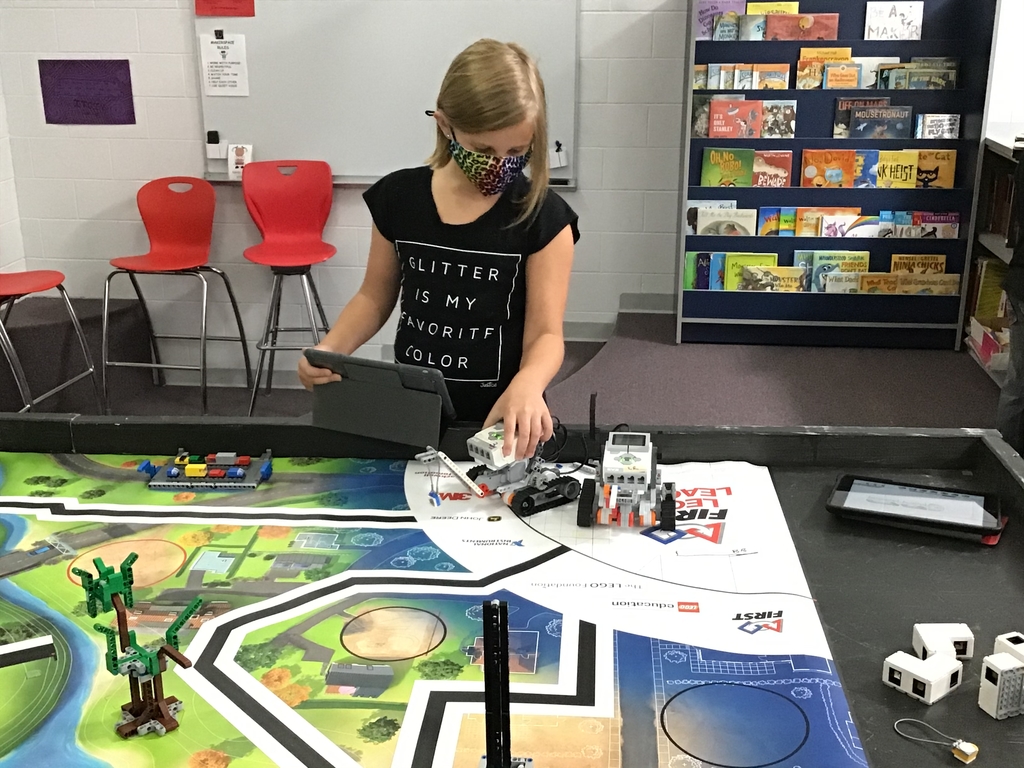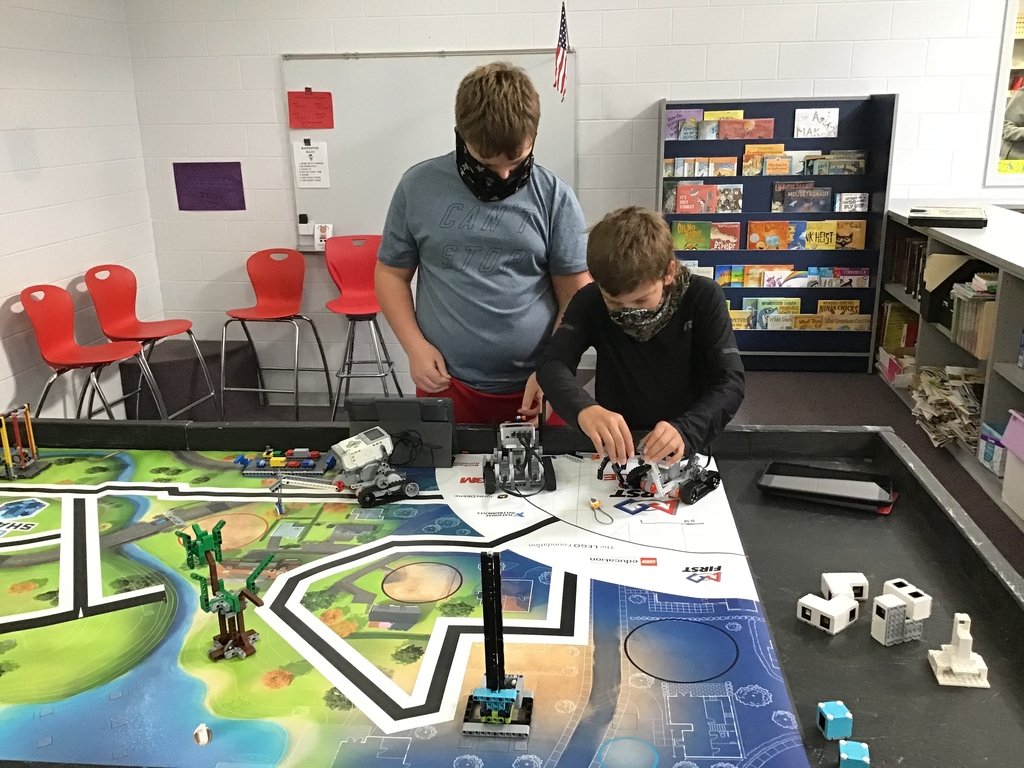 #SiouxCentral Booster Club will be hosting a tailgate before Friday's football game! Come help support our SC athletes 5:30-7:00.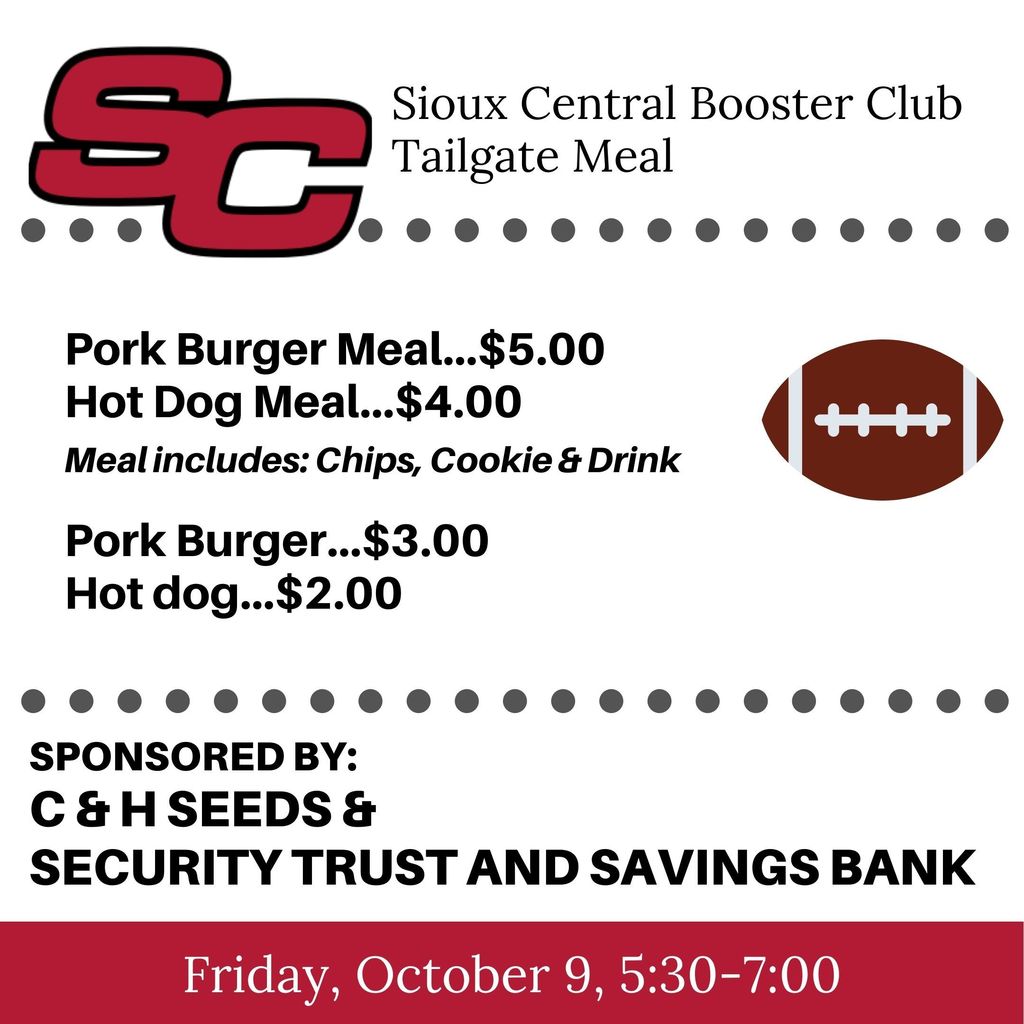 Conferences for parents of students in grades PK-12 will be held on Tuesday, October 27th , and Thursday October 29th from 4:00 - 8:00 pm. To sign up for conferences please click on
https://www.ptcfast.com/schools/Sioux_Central_Community_School_1
your child's class/teacher from the list and complete the registration form. After you register, you will receive an email with the subject header "Select Date/Time for Teacher ConferenceNow". Just press the link in the email and you will be able to pick a time slot for the conference. At the end of the scheduling process you will have the option to register for another conference for the selected student or register another student.Please note: preschool conferences are scheduled for 15 min, elementary 15 min minutes with the homeroom teacher (students welcomed) and secondary conferences are 15 minutes with the student's advisory teacher. If you have questions or do not have internet access, please call the Sioux Central office at712-283-2571. Please wear your masks and stay socially distant when possible. Registration Deadline: October 27th, 2020 PTCFast will send you an email confirmation and reminder. You will also receive a link that you may use if you wish to change your appointment later. --
The HS volleyball match for Thursday (10/10/20) will be varsity only vs. Storm Lake St. Mary's starting at 6:30 p.m. JV and JVR will NOT play that night. Please note the time/level changes. Go Rebels!

Happy World Teachers' Day! #SiouxCentral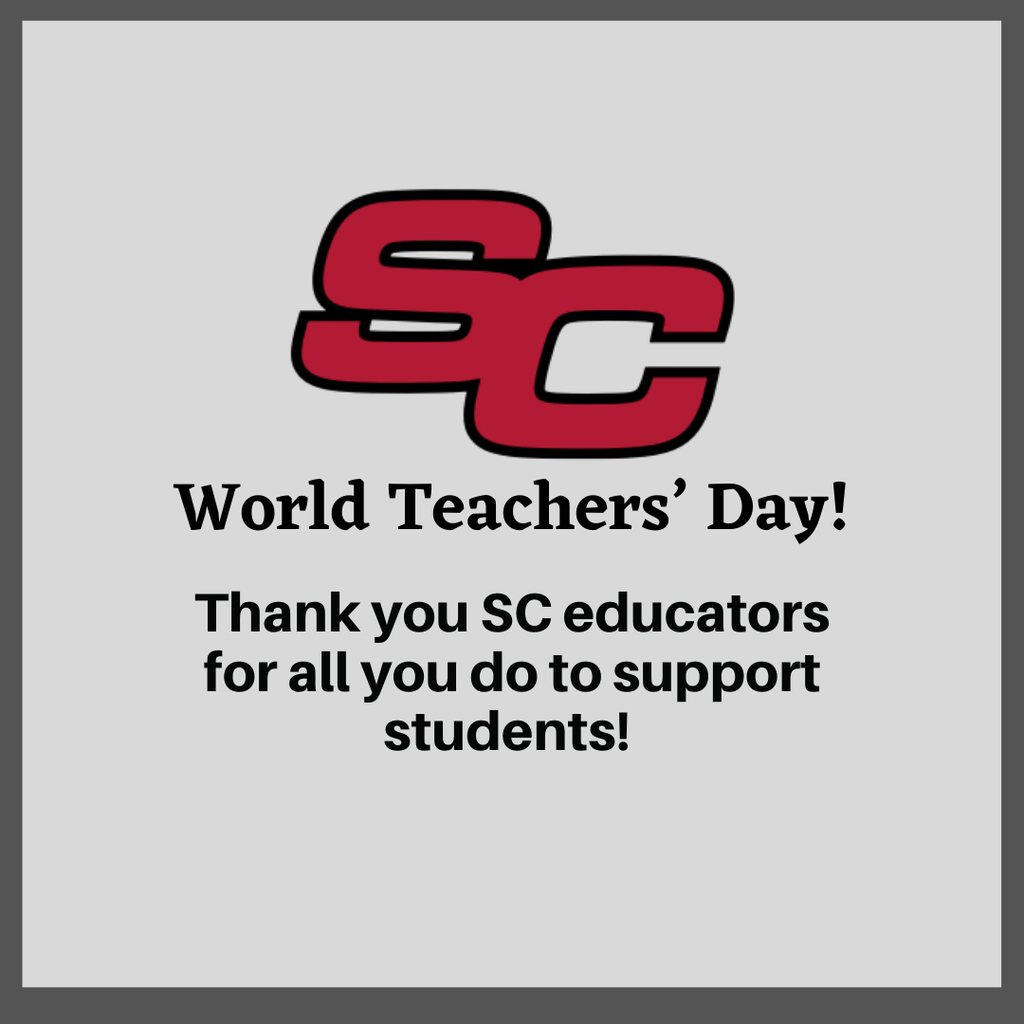 JH/HS XC next Tuesday @ Lake City...4:30 p.m. V/JV B, 5:15 V/JV G, 6:00 JH B/G. There will be 10 min between the starts of V and JV, and JH B and JH G.
Correction: Our JH VB goes to Graettinger next Thursday. I apologize for the misprint. JV will go on Monday to West Bend.
On Monday our JV VB travels to West Bend and our JH VB goes to Graettinger. WBM and GTRA is requiring masks for everyone indoors, other than the players on the court. This includes fans, coaches, bench players, and bench personnel. Please plan accordingly. Go Rebels!
An opportunity took place for one teacher to provide his classroom with an important life lesson about disabilities. We are better together when we embrace and respect one another with our individual needs. #SiouxCentral
Notes for XC on Saturday at Pocahontas...JH Boys will run first at 9:00 am, JH G @ 9:10, V/JV girls at 9:30, and JV/V boys at 10:00 a.m. Also...please note...they will be charging $5 per car full. Go Rebels!
XC meet today in Paullina will start at 4:00 p.m. with JH girls...JH Boys 4:15, JV G at 4:30, JV B 5:00, V G 5:30 , and VB at 6:00 p.m. They will run ahead if possible. Go Rebels!
Group work looks a little different this year! Students attending class virtually are still able to work with their peers and read examples of narrative writing from home.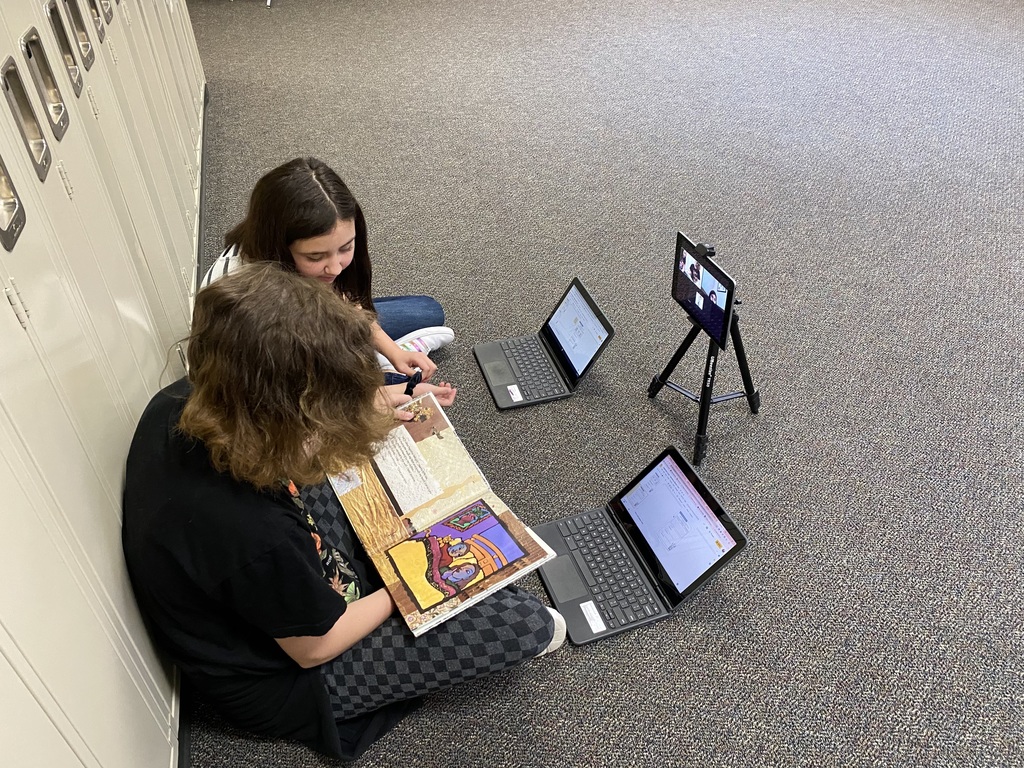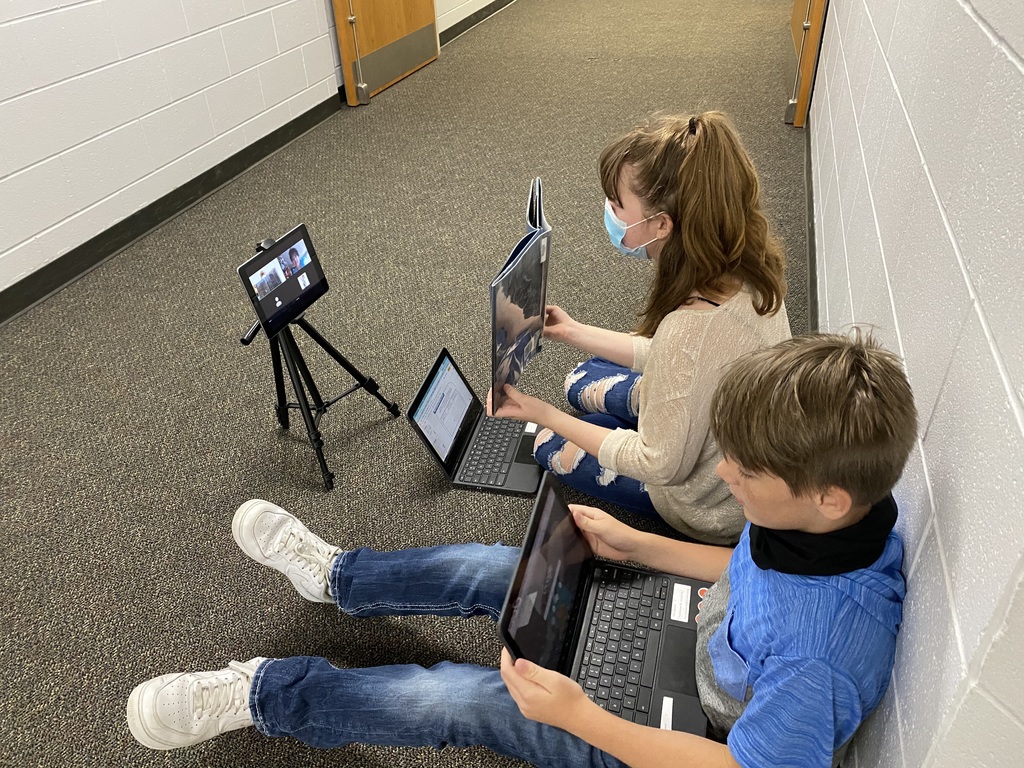 Group work looks a little different this year! Students attending class virtually are still able to work with their peers and read examples of narrative writing from home.
RESERVE STATE CHAMPION TEAMS LIVE IN SIOUX CENTRAL! If you stumbled in the Ag room over the last 3 months, chances are you would find someone in there meats judging. On Saturday, 13 members participated in the State Meats Judging Contest. The images below show a successful day all around. Congrats to all for being able to qualify to compete as Iowa's representatives at National Western Stock Show in Denver in a normal year.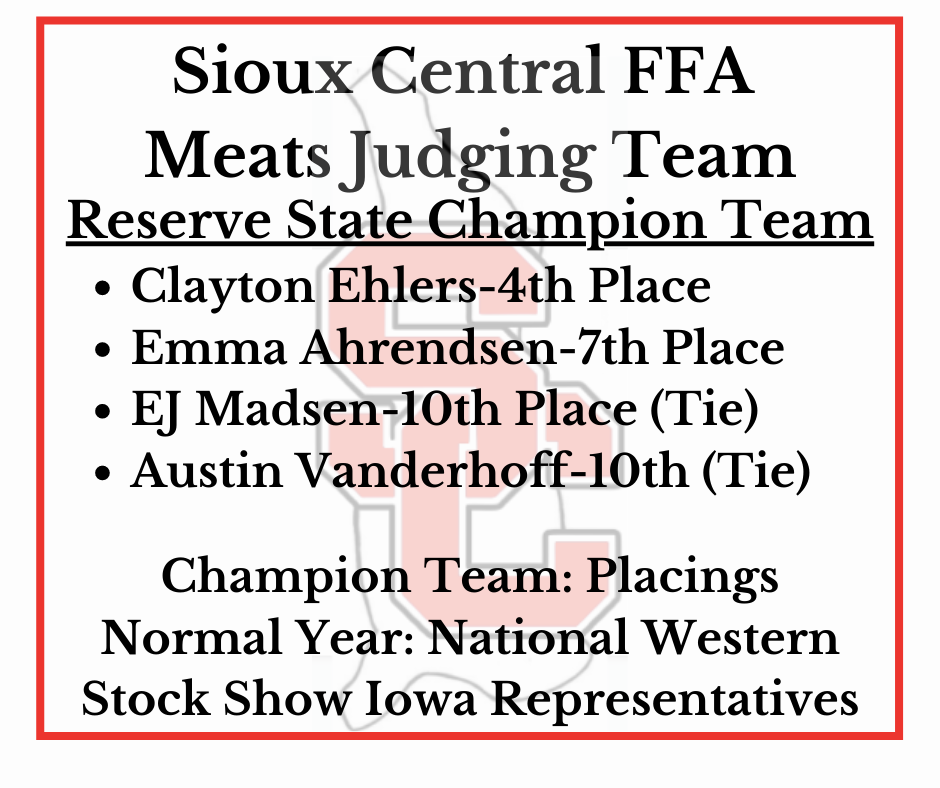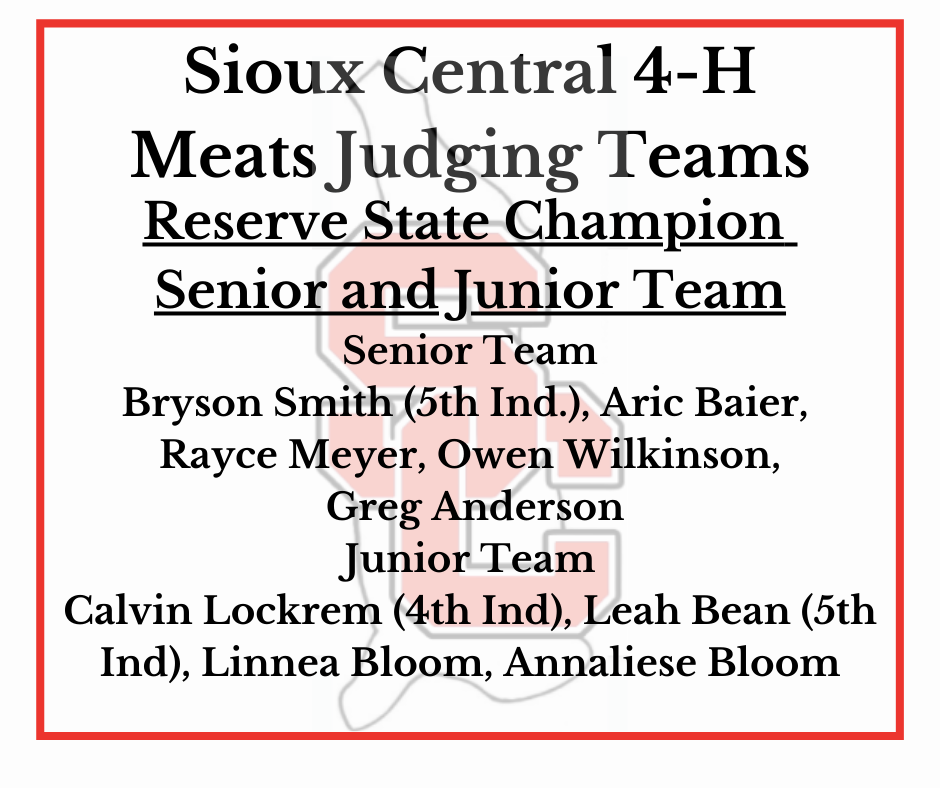 Buena Vista County Public Health will be at Sioux Central Thursday Oct. 8 , 2020 to give students optional flu vaccines. If you would like your student to have the vaccine, please visit the Sioux Central website to download the forms needed for administration of the vaccine.
The JH girls XC meet will start at 4:00 p.m. today in Alta. JH boys after, followed by JV girls, JV boys, varsity girls, varsity boys. Go Rebels!
Good luck to the FFA meats team today as they compete in the state competition (virtually).