There will be a SIAC (School Improvement Advisory Committee) meeting on Thursday, November 12 at 6:00PM in the media center. If you would like to be a member of SIAC, reach out to Mr. Wood or Mrs. Olson. #SiouxCentral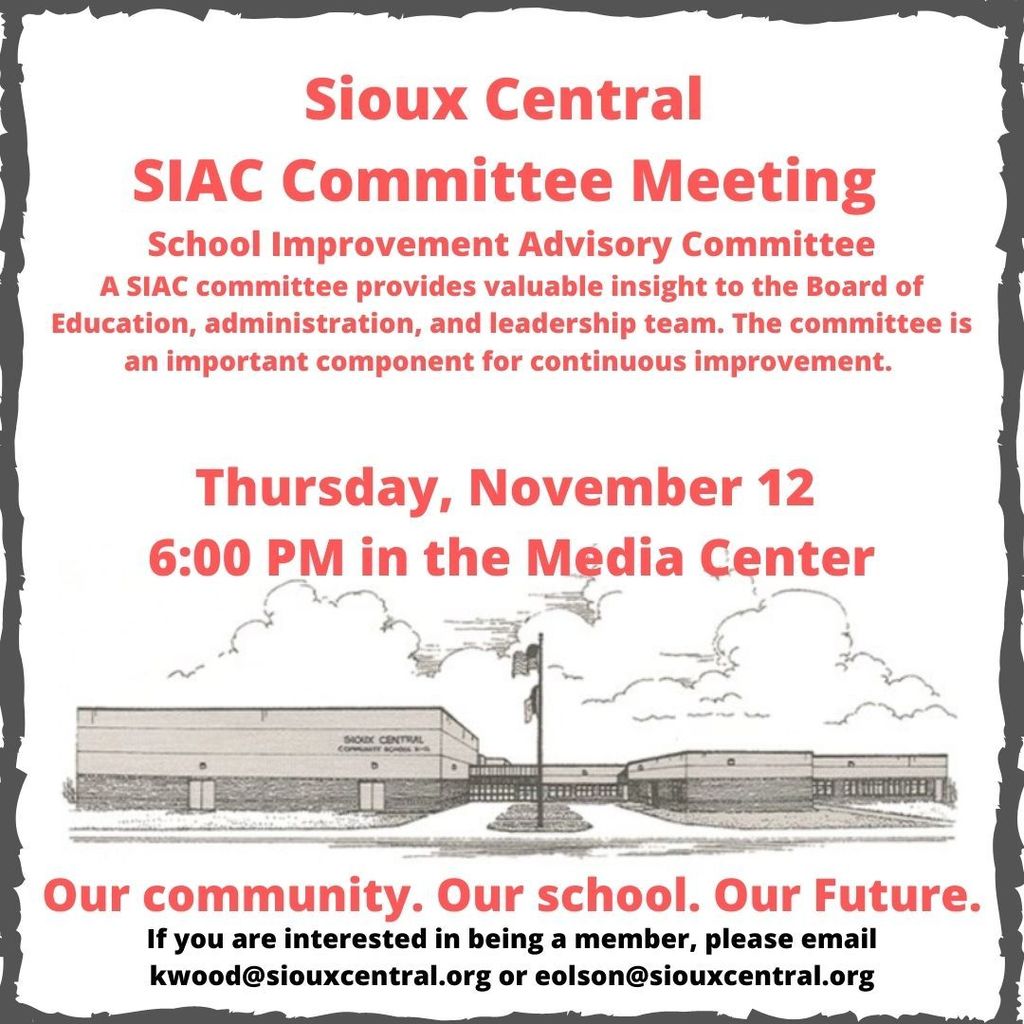 Dear Sioux Central Community, I hope everyone was safe this weekend with the early winter weather that arrived in our area. As we begin the 2nd quarter of school, we are moving to a school-wide approach to students wearing masks vs. students not wearing masks in the classroom. Starting Monday, we are separating students based on masks vs no masks. The students have been highly encouraged to wear masks since the start of the school year, but some students are still choosing not to. Therefore, we are now having to separate students based on masks vs. no masks out of respect for those who are choosing to wear them and to avoid entire class quarantines based on the new guidance we received a short while back--
https://drive.google.com/file/d/1QpqVj6wNPCXuFIdSXC1TWur9b_qPYGXQ/view?usp=sharing
We have talked to students about this on Friday, and they know if they are not 6 feet apart they should have a face covering on. We want students to continue to receive face-to face instruction as we know this is what's best for them. We are taking the necessary steps to keep our students and staff safe here at Sioux Central. We are extremely fortunate to be in school. Please remind your child to drive carefully and be safe during the upcoming winter months. Mr. Wood

Just a reminder that October 27 and 29 are 1:15 dismissals due to Parent-Teacher Conferences. Conferences are from 4-8 both nights. If you haven't signed up yet, please go to
https://www.ptcfast.com/schools/Sioux_Central_Community_School_1
We ask that you you try to have just 1 parent attend if possible and a mask be worn. If you'd prefer a virtual conference, you can set one up with the teacher(s).
It's game day! Good luck to the Rebel varsity volleyball team as they travel to Paullina tonight for the first round of regional play. Match time is 7:00 p.m. Go Rebels!
Seniors in speech class are presenting their demonstration speeches this week: creme brulee, French braid, softball pitches, swimming dives, operating a skidloader, a linebacker's job, and so much more!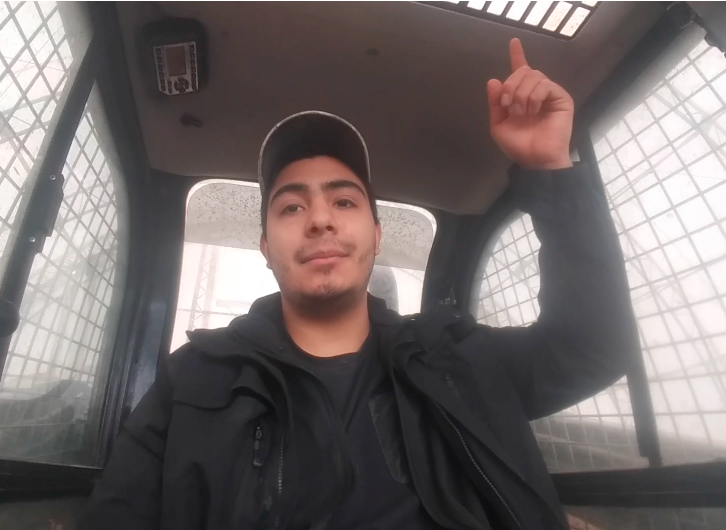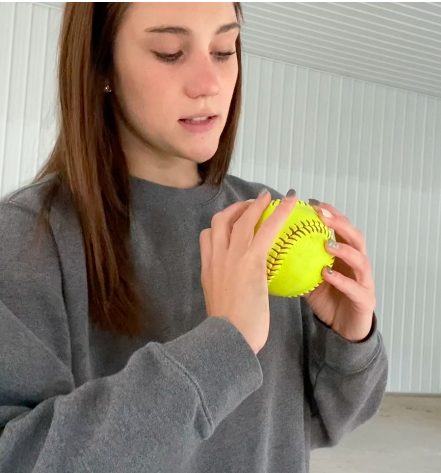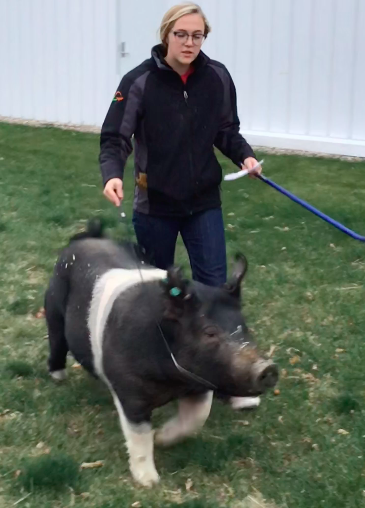 Biology looked a little different today! Students played the part of an organelle in a cell and then learned about the other organelles in the cell through a "speed dating" format. The students enjoyed learning through this discussion strategy! #SiouxCentral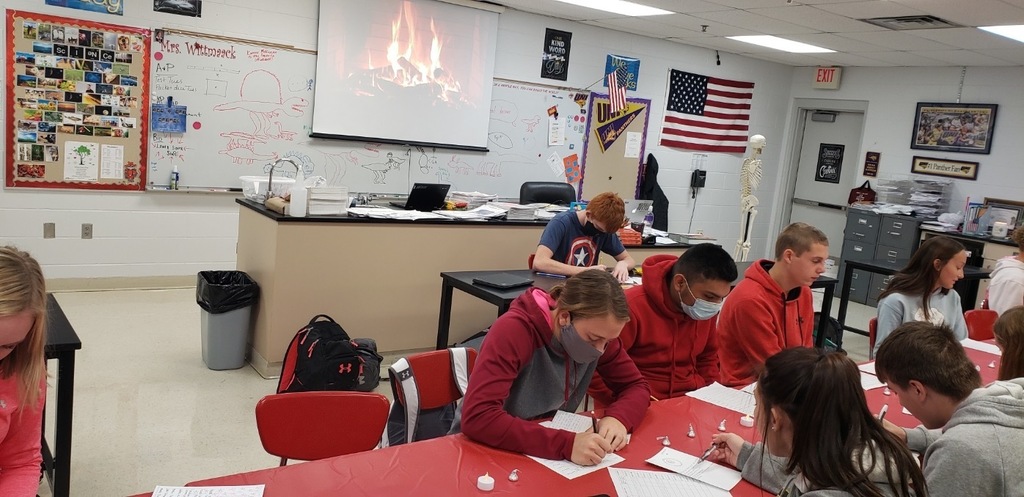 In this video
https://drive.google.com/file/d/1StrldyfI0fCeSac-w05Bsk5sCfr3HTjZ/view
, Sioux Central high school Language Arts teacher Jamie Turnbull shares how she got started with Pear Deck AND...provides a tutorial for teachers on how to use this platform. Iowa's Area Education Agencies have partnered with Iowa-based Pear Deck to give Iowa schools powerful learning tools. Pear Deck is a communication platform that lets teachers create interactive assessments and presentations that students can follow from their personal devices. It is used in conjunction with Google slides and assists teachers with designing engaging learning experiences and embedding formative assessments into online classrooms, and is designed to integrate with a district's existing tools including both Google or Microsoft applications. Thank you Prairie Lakes AEA for showcasing Ms. Turnbull and her talents.

Reminder to 2nd, 3rd and 8th grade parents....please sign and return the free dental screening/sealant consent form that was recently sent home with your child (see attached document).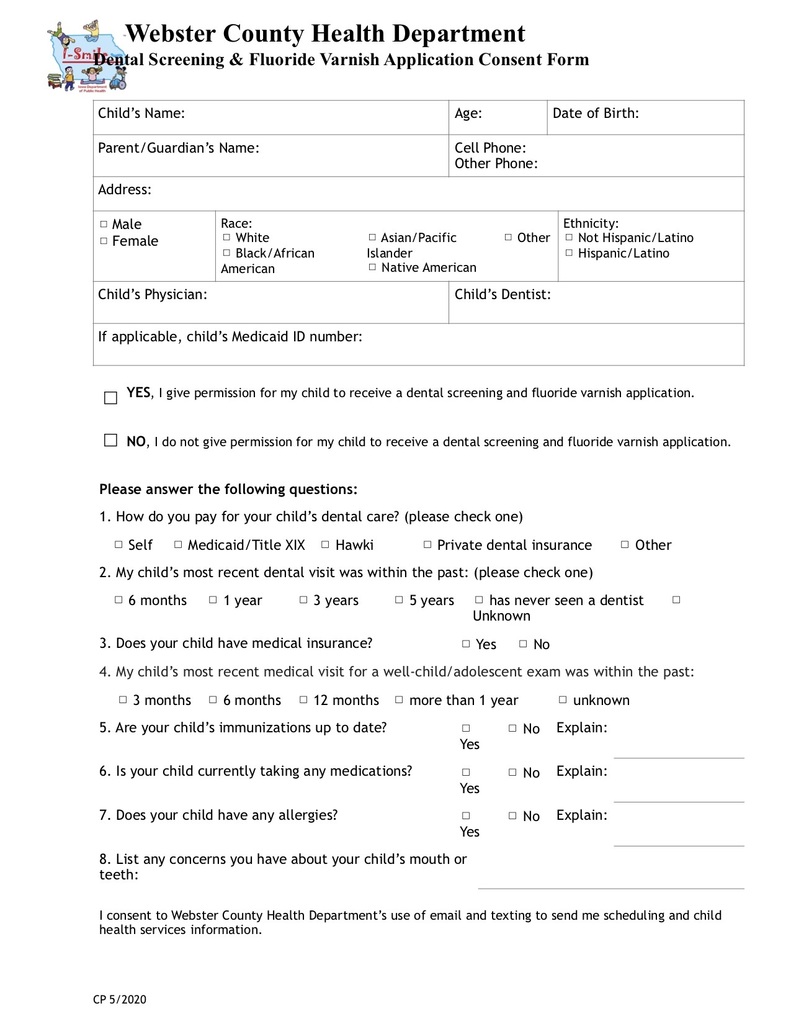 Reminder that Youth Basketball Camp continues Saturday and Sunday, October 24-25. Saturday:Grades 4-6 from 9-10:30am, Grades 7-8 from 10:30-Noon. Sunday: Grades 4-6 1-2:30, Grades 7-8 2:30-4:00. Please bring gym shoes and a water bottle. Any questions, touch base with Mr. Tjaden or Mr. Krager.
Thank so much to our Janitor Alyssa for taking time out of her busy schedule to read to students!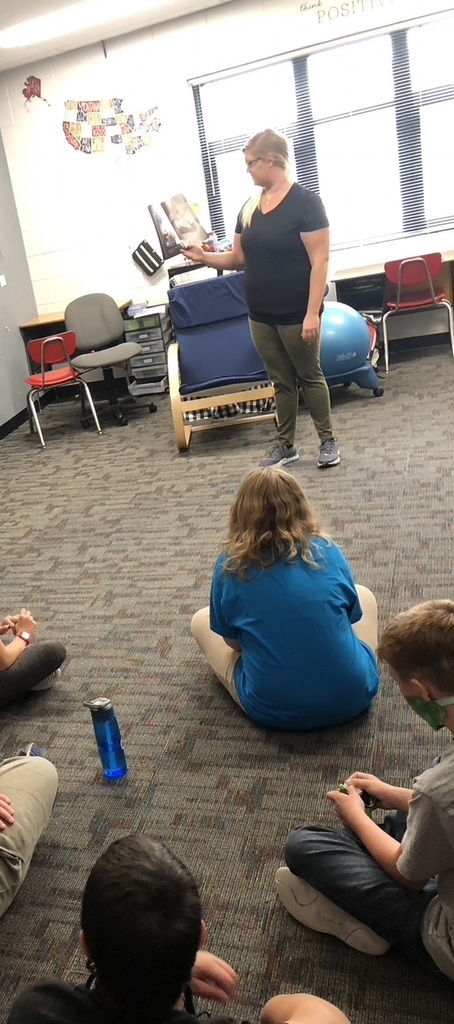 Conference XC meet tomorrow a.m. in Pocahontas...MS G @ 9:00...MS B @ 9:30...HS G @ 10:00...HS B @ 10:30...Go Rebels!
Varsity FB tonight at Lake City...game time is 7:00 p.m. All Admission is $6 since it's a state event. Go Rebels!
Come out tonight and join these Seniors and the rest of the Sioux Central Rebels for our LAST home match against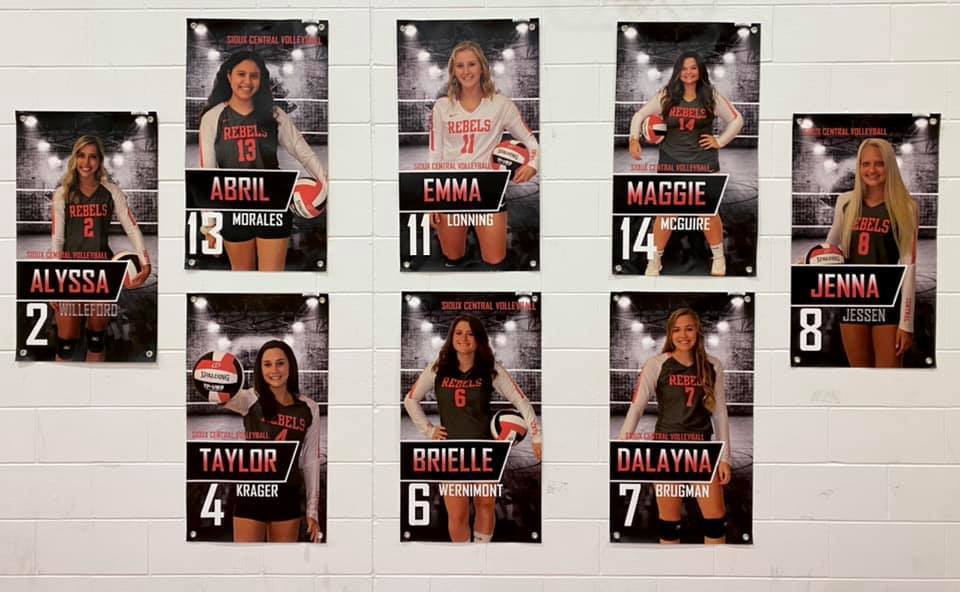 The 3D printer is busy printing student projects! In the maker space, students designed a bubble wand using @tinkercad. Then they were able to print their 3D design! #SiouxCentral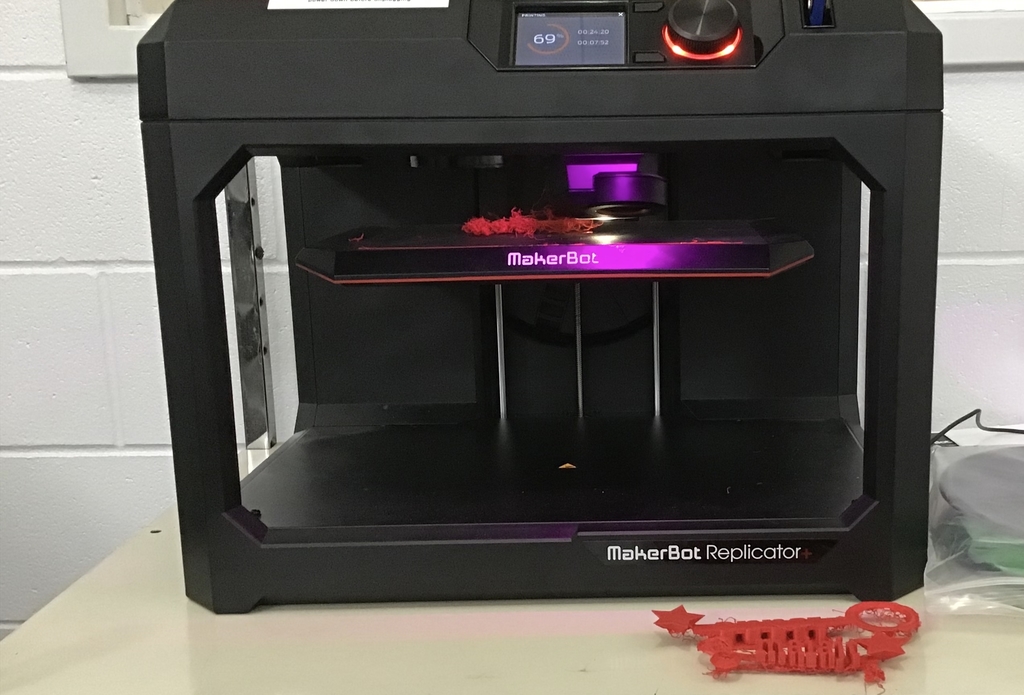 So, it was a happy Thursday morning in the ag room, as Dalayna Brugman and Emma Ahrendsen were named a TOP 3 NATIONAL FINALIST in the National FFA Agriscience Fair! Their project was on pork producer perceptions of Paylean usage in pork. In a normal year, they would have went on stage at National Convention in Indianapolis. The two will find out their final placing on Thursday of National Convention. More info with links and where to watch will be available when it happens. CONGRATS to all!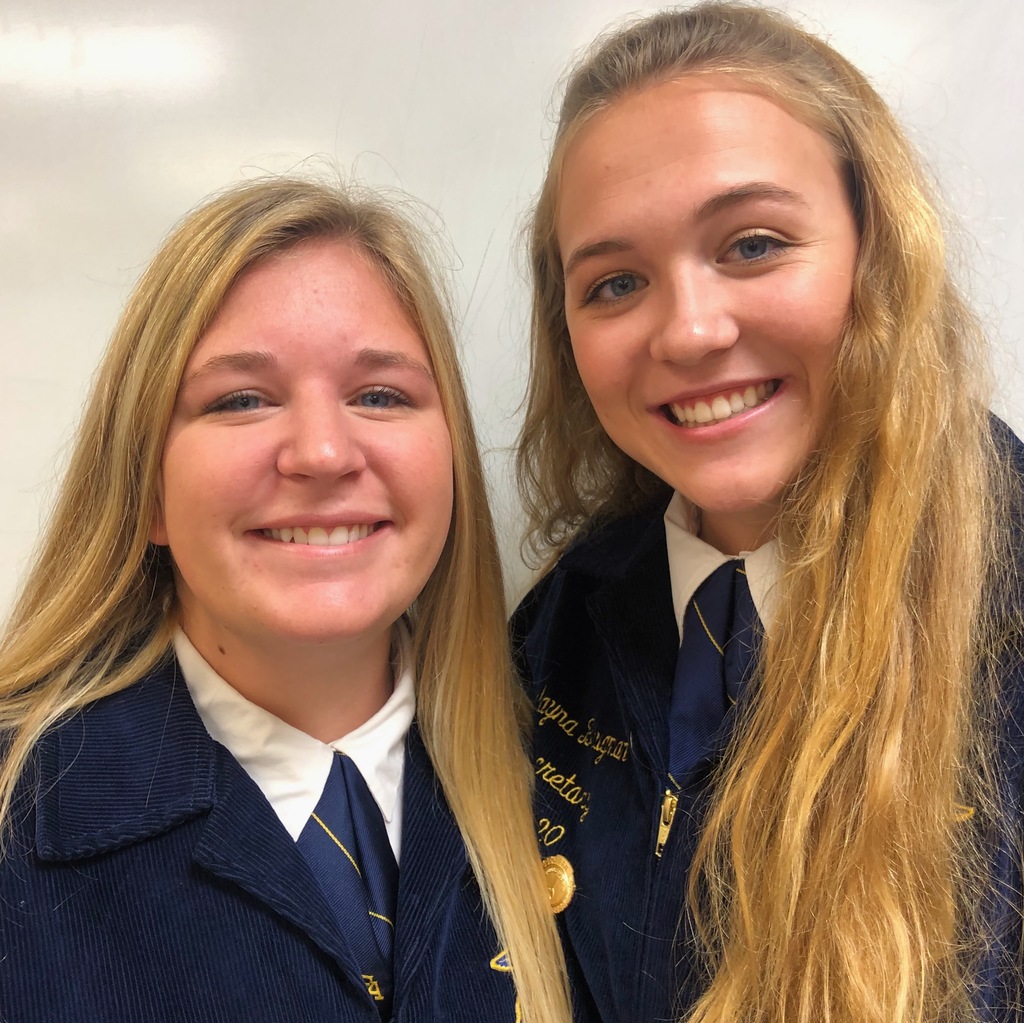 Free dental screenings/sealant and fluoride applications will be completed on preschool, 2nd, 3rd and 8th graders on November 2, 3, and 4th. Please sign and return the consent, that was recently sent home, to school as soon as possible.

Mr. Wildeman's 7th grade health/PE students are learning about their target heart rate and activities that help them achieve their target heart rate. They took their resting heart rate, walked for 5 minutes, and did 25 jumping jacks. Tomorrow during PE, students will take their heart rate after warm-ups and after activity. Students will analyze their collected data. #SiouxCentral
https://youtu.be/Rly8FRYrE1M
Due to low numbers at HMS the JH FB game today will be only one game starting at 4:00 p.m. It will be 4 quarters of 7th/8th grade mix.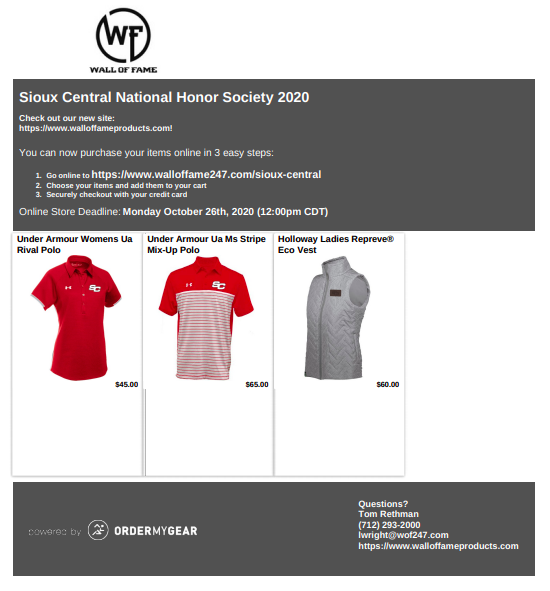 It's Football playoff time! Sioux Central will travel to Lake City to face South Central Calhoun this Friday night at 7:00 p.m. Please note location to cheer on your Rebels!